About Buzz Advantage
Meet Buzz Advantage founder Kim Williams
I'm a second generation wordsmith with a desire to help other small business owners achieve their goals.
My professional background began at the University of Virginia, where I achieved a B.A. in Foreign Affairs with a minor in Spanish. I then went on to earn a Master's degree from the University of Richmond in Political Science. In the mid-90's, I started taking classes in HTML and web design. My most recent course work includes Social and New Media e-Marketing and e-Marketing Tools and Techniques, both offered as part of the University of Virginia's e-Marketing certificate.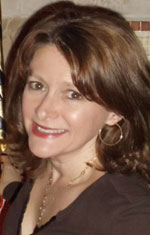 My experience includes fifteen years working with the Internet, including web design and online content creation, editing, writing, and management. My professional experience includes:
Program Manager at the Virginia Community College Workforce Alliance
Web Content Manager at Federal Reserve Information Technology
Web Designer and Project Coordinator at Virginia Housing Development Authority
Web Developer at Capital One
Intelligence Magazine Editor at Virginia State Police
Business Systems Analyst at Dominion Virginia Power
Research Assistant at Joint Legislative Audit and Review Commission (Virginia)
Legislative Intern for the United States Senate
Through Buzz Advantage, I hope to help others achieve business success.